Physical retail isn't dead. Boring retail is.
- Forbes Magazine
As long ago as March 2018, Forbes nailed the challenge in seven short words - "Physical retail isn't dead, boring retail is".

What was true then is even more true now. High business rates, the acceleration of ecommerce, COVID-19 and shoppers' changing expectations have combined to force many mediocre, middle-ground retailers to the wall.

But the traffic isn't all one way. Major retailers in the USA opened more stores than they closed last year. China is a hot-bed of innovation, as global brands experiment with ambitious new formats: Burberry in Shenzhen, Dior in Hong Kong and Nike in Guangzhou being just a few examples.

And post-pandemic, digitally native brands like Warby Parker and Allbirds have resumed their aggressive march into offline retailing.

What all these companies recognise is that most shoppers still crave IRL experiences, at least some of the time. Google has found that 61% of people prefer shopping with retailers that have physical locations.

In part, this is because we're inherently social animals. But it's also because bricks and mortar stores offer benefits that online simply can't replicate: sensory appeal; face-to-face help and advice; imaginative curation; and the excitement of discovering and sharing new things whilst in the company of others.
To put it the other way round
When physical retail fails, it isn't the channel that's the problem. It's the strategy and execution.
Retailers must focus on 'Store-telling'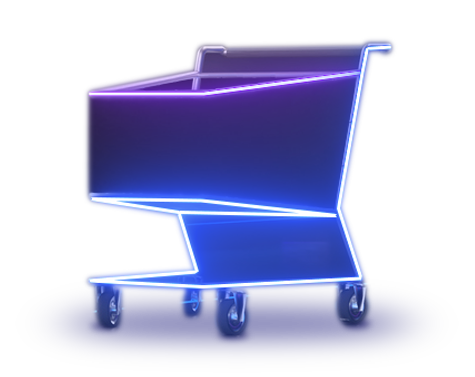 Nothing defines a retail brand more sharply than its physical stores. This applies whether the value proposition is centred on hyper-convenience and affordability…or on delivering high-touch, high-service experiences that are not easily found elsewhere.

As with all other forms of marketing, distinctiveness is key. Shoppers aren't short of choice, so retailers must find compelling ways to earn an unfair share of time, spend, and attention. They need – quite literally – to give people a reason to cross the road.

We call this 'Store-telling'. A critical sub-set of brand storytelling, it's about turning the store from a 'place to buy things' into a destination of magnetic appeal. In such a fiercely competitive sector, it can represent the difference between winning and losing.

Store-telling takes many different forms. Our speciality is using cutting-edge light and pixel technology to create inspiring, shared experiences that build deeper relationships between the brand and its customers.
Store
-telling
Key Success Factors
Effective Store-telling requires four connected components. We've called them S.E.L.L.

If that choice of acronym sounds red-bloodedly commercial, it's entirely deliberate. The projects we deliver may have the emotional impact of art, but their purpose is squarely business-based. They're specifically designed to increase footfall and dwell-time, stimulate social advocacy and – ultimately – drive top-line sales. These are the KPI's against which we like to be measured.

Let's take a look at each in turn, and how the components work together to build cumulative impact.
Effective Store-telling
Signal
S
Experience
E
Layered
L
Linked
L
If you want people to spend with you, you have to get them through the doors first.

This is one area in which bricks and mortar stores have a baked-in advantage. They can three-dimensionalise the brand story in immediate proximity to the point-of-sale.

Front-of-store is one of the most powerful communication channels retailers possess, but too many opt for the safe and predictable.

Others, however, are finding innovative ways to grab attention. Some of the most effective solutions – like that for M&M's World – succeed in involving people in the in-store experience before they even step off the street.

Done right, signalling not only increases store traffic. Store frontages become immersive windows into the brand, generating PR and word-of-mouth in the process.
How
M&M's
World use signalling
Signal Deep Dive
46

%
Extra sales from previous year
M&M's World in Leicester Square has been a London landmark since 2011.
As well as selling over 100 different M&M's selections, the store offers visitors the chance to customise the candies with a photo of their face.

To help launch this new service, we developed a different solution for each of the store's three windows. The Leicester Square window featured a vast interactive 3D projection-mapped scale model of an M&M; the Piccadilly side was adorned by a 3-metre LED circular screen, again in the shape of an M&M; and two projection pods were sited at the Swiss Court window. For extra wow-factor, a continuous 60-metre-long transparent LED screen with changeable signage ran around all three windows.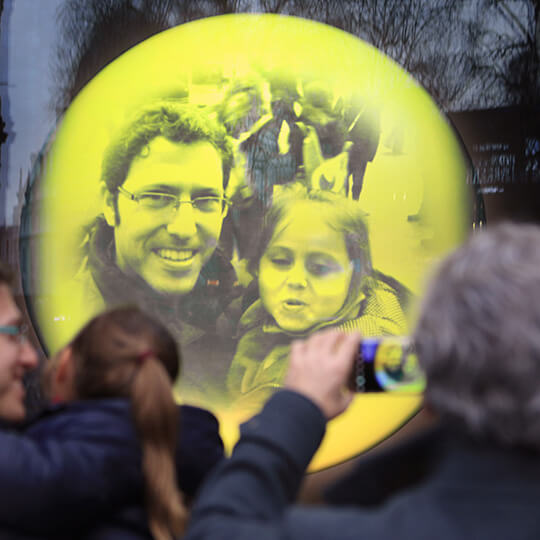 Visually, this would have been arresting enough. But we also wanted to communicate exactly what was happening inside the store. By installing an external camera, passers-by could see their face featured on one of the giant window M&M's.

The results were immediate. In the period after launch, footfall grew by 20% and sales from the Chocolate Wall grew by 46% compared to the year prior.
The primary purpose of stores will always be to sell things. But more and more brands are understanding their role should be relational as well as transactional.

What we are seeing is an increased focus on destination-making, where stores become places of community, inspiration or entertainment. Brands can only win this game by raising the bar; they need to create experiences that are more valuable and memorable than those offered by competitors.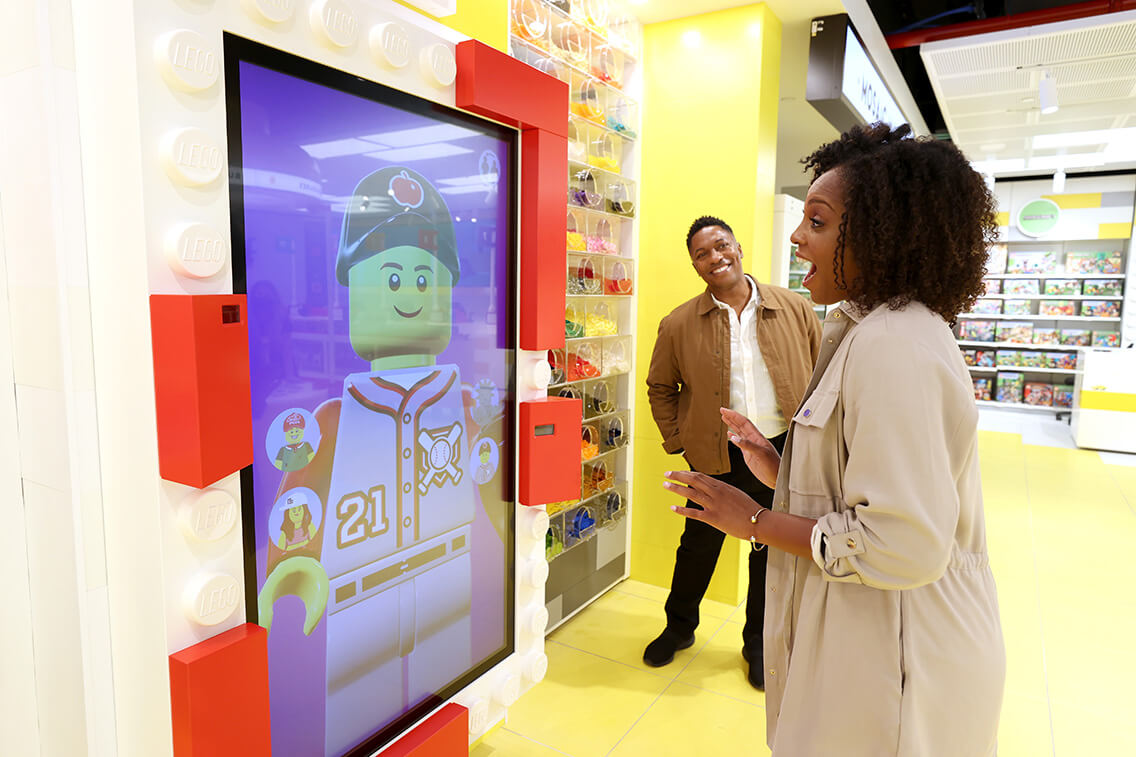 Technology is a powerful means to this end
– but should never be an end in itself.
We've all witnessed examples where its use distances audiences rather than involves them.
Effective in-store experiences must do two things. First, they should be shared rather than solitary. Sometimes this is about tapping into shoppers' social impulse. At others, it's about bringing customers into 1:1 contact with your staff.

Second, they should maximise engagement by making shoppers feel the hero of the experience. The narrative should be personalised to the greatest extent possible.

In pursuing destination-making, our view is that retailers need to go all in. As the field becomes increasingly crowded, they must strive for the extraordinary.

As LEGO has shown, the most compelling in-store experiences can even generate revenue in their own right.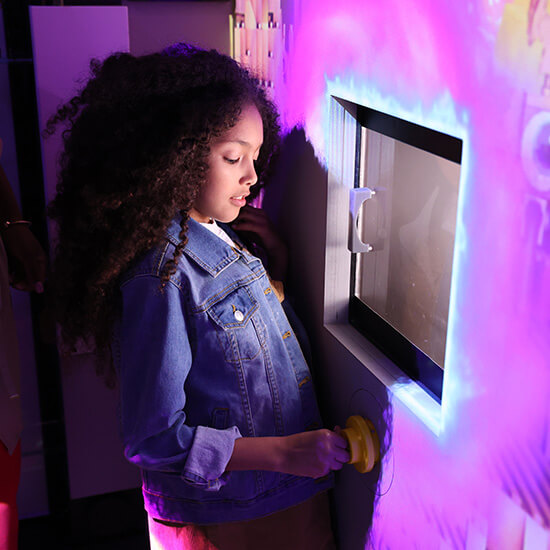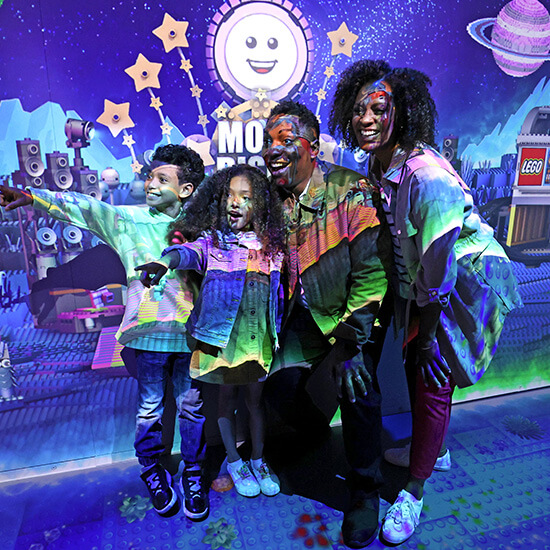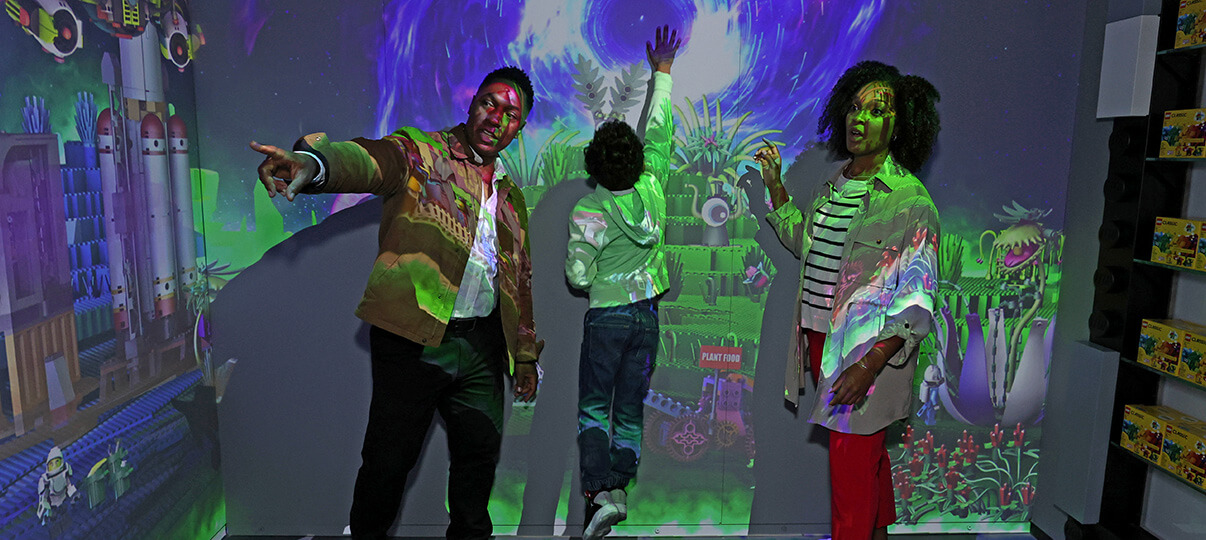 How

LEGO
creates experiences worth paying for
Experience Deep Dive
LEGO's New York City Flagship on 5th Avenue is a palace of marvels for fans.
The brand's mission is to be "a global force for Learning-through-Play" and everything in the store is geared to this end. Visitors are encouraged to get the bricks in their hands and create their own adventures.

As one of the Flagship store's showcase features, LEGO created BrickLab, where, on entering the experience, guests are plunged into an immersive world of light, sound and music that plays along with them. With staff on hand to help, customers build their own LEGO creation, scan it and see it become a living part of the experience within seconds.
A key part of the task was to maximise scaleability. LEGO tackled this in two ways. The software that powers the installation was designed to make it easy to adapt the theming for different cities or swap in new hero products.

The experience itself is also modular, allowing different elements to be used in smaller stores where space is at a premium.

The BrickLab is ticketed, with customers paying US$15 for the 20-minute experience.
Scaleability is obviously important from the brand's perspective.

Ambitious experiences need to be trialled; but it also needs to be logistically and financially viable to roll them out once success has been proven.

But there's another side to scaleability, which we call 'layering'. The reality is that not every shopper will have the time or appetite to immerse themselves fully in the experience.

A key success factor is therefore to layer the solution (like an onion), ensuring impact is achieved whether people want to be active participants or merely passive spectators.

Technological advances are creating new opportunities for layering. One area of particular potential is augmented reality.

Most of your target audience will have a smartphone in their pocket, and many will already be using it to access AR experiences. Don't think of this as niche behaviour:
Snapchat recently revealed that 250 million of its users engage with AR features every day, more than three-quarters of its average user base
Snapchat is growing faster than Facebook and Twitter | TechCrunch
How

Harrods
increases engagement via layering
Layering Deep Dive
Our friends and partners, Immersive Studios, are specialists in AR.
In 2019, they were tasked with adding an extra layer to Harrods' magical in-store Christmas experience.

Their solution was to create a 'Kingdom of Christmas' AR trail, aimed at people shopping with children. Customers were encouraged to download a bespoke app, then hunt out hidden AR animations throughout the store.

Harrods are strong advocates of layering. When we worked with them to project a 100 times-sized Fabergé egg pendant in the windows, we also ensured shoppers in-store could create a personalised version of the projection.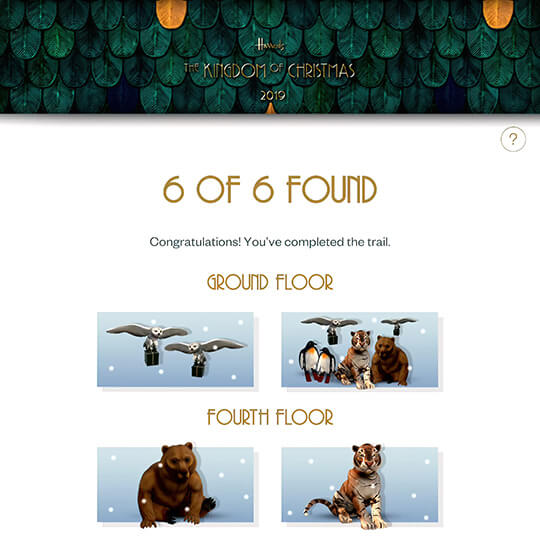 As Niky Ellison, Head of Marketing & Brand Communication at Immersive Studios, puts it:

"If the challenge is to make Harrods at Christmas even more wonderful, you have to go deep. By using AR, we were able to add a layer of magic that didn't affect the physical experience. At the same time, it helped drive customers to parts of the store they might not otherwise visit."
An additional benefit of layering is that it increases opportunities for data capture.

If customers choose to engage more fully, they are much more likely to opt-in.

First-party data is a vital asset for retailers. It's fundamental to creating connected customer journeys and bridging the gap between offline and online sales.

Store-telling should never be treated in isolation. Whilst it will deliver immediate uplifts in footfall and spend, it needs to be viewed as one strategic pillar in an omnichannel communications plan.

Capturing data is one way to optimise ROI. The other is to build in trigger moments that catalyse word-of-mouth and advocacy. Store-telling usually involves significant investment, so it's imperative to amplify the effect as widely as possible. Our first principle of effective Store-telling was Signalling. Stimulating social sharing completes the loop.
Social magnifies the signal's strength and spreads it far beyond those who encounter it first-hand
How

Michael Kors
& ellesse
create linked-up experiences
Linked Deep Dive
Social advocacy can sometimes be an activation's primary objective.
In May this year, Michael Kors and ellesse unveiled their new collaboration. Our brief was to create an experience in Michael Kors' store in Regent Street, London that would be magnetic in its own right – but, even more importantly, would prove irresistibly sharable.

Real-time camera tracking and filters enabled participants to step into their own music video. Dramatising the coming together of Michael Kors and ellesse, two mirror images of the customer dancing were projected onto a 2-storey high LED screen.

Within seconds of the experience ending, customers could download their video by scanning a QR code. Buttons on the download page encouraged immediate sharing on Facebook, Twitter, Instagram and TikTok.
#MKxellesse demonstrates how brands can get the most out of their Store-telling budget. The solution not only drove impact and interest at the point-of-sale; it created fame that resonated well beyond the confines of the store.